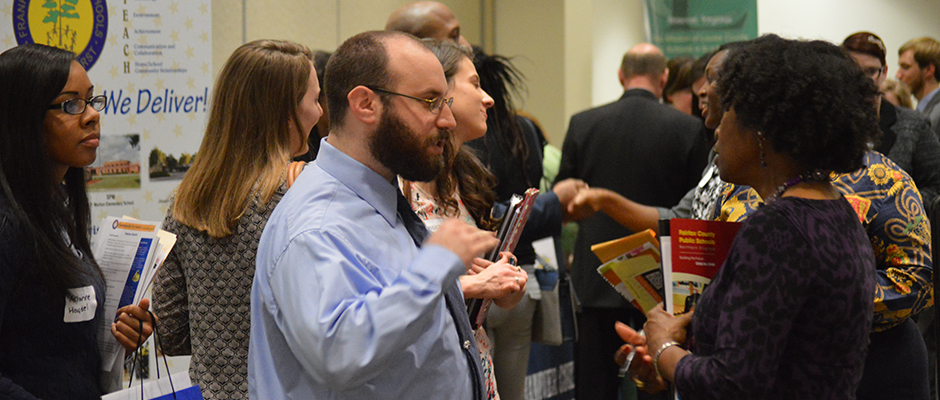 You need talent. We can help you find it.
Virginia Commonwealth University is a premier urban, public research university focused on academic success. We work with more than 100,000 students and alumni from 222 degree programs. We'd like to introduce you to them.
How to hire our students
Establish a connection with one of VCU's three career centers
VCU has three career centers offering specialized services to help you navigate our student population. We recommend connecting with the center based on the academic interest of the student you primarily want to engage with.
VCU Career Services: Allied health professions, arts, dentistry, education, government and public affairs, humanities and sciences, life sciences, medicine, nursing, pharmacy, social work
VCU Business Career Services: Business majors and concentrations
VCU Engineering Career Services: Engineering majors
Build your brand on campus
We know that networking leads to new opportunities. We offer our employers a variety of ways to connect with our students and alumni. For more information or to begin your connection with students, contact us.
Career fairs
Industry-specific career fairs are held several times each academic year by our career centers. Visit our career fairs page for this year's schedule. Register for a career fair through Handshake.
Our career fairs
September: Part-Time Job Fair
October: Government Career and Internship Fair
January: Spring Part-Time Job Fair
February: Nonprofit & Social Services Career and Internship Fair
March: Science and Health Career Fair (Monroe Park Campus)
March: Education Career Fair
March: VCUarts Portfolio Exchange
April: Just-in-Time Career and Internship Fair
School-specific career fairs
September: Business Fall Career Fair
September: Engineering Fall Career Fair
February: Business Spring Career Fair
February: Engineering Spring Career Fair
Scroll