Employer Advisory Board
VCU Career Services is seeking to enhance our partnerships through discussion and collaboration. Our goals are to enhance relationships among employers, Career Services and the university; to provide information to strengthen employer brand recognition efforts; and to solicit feedback for the effective delivery of career services to employers and students.
Topics may include:
Best practices regarding employer engagement and recruitment processes.
Guidance on the skill sets and employability factors students must possess to be successful in the workplace.
Current economic and business trends and how they relate to the recruitment process.
Experiential learning opportunities and programs.
Employer needs and perspectives and how a university can best meet these.
How to best prepare students to succeed during their internship and job search, plus expectations for success once they are hired.
Generating new ideas.
If you would like to learn more about the advisory board structure and benefits, please read through the Employer Advisory Board Outline. For questions about advisory board participation, please contact our employer relations and experiential development team at hirevcurams@vcu.edu.
2023-2024 board
Kim Frola
Virginia Museum of Fine Arts
Deanna Goldstein
Commonwealth of Virginia
Deanna Goldstein serves as the Workforce Development Director with the Department of Human Resource Management for the Commonwealth of Virginia. She supports workforce development by leading, promoting, and embedding a culture of continuous workplace learning, advancement, and growth supportive of individual, team, and organizational development. The Workforce Development team's goal is to holistically support workforce development through the delivery of learning infrastructure, development programs, and key resources and learning content for Commonwealth of Virginia state government agencies.
Deanna's experience includes Human Resources roles in various private sector organizations in financial services, insurance services, manufacturing, and the semiconductor industry. Her education includes a Bachelor's degree in Management Science and a Master's degree in Human Resources, formal coach training, and she is a Professional Certified Coach (PCC) with the International Coach Federation (ICF).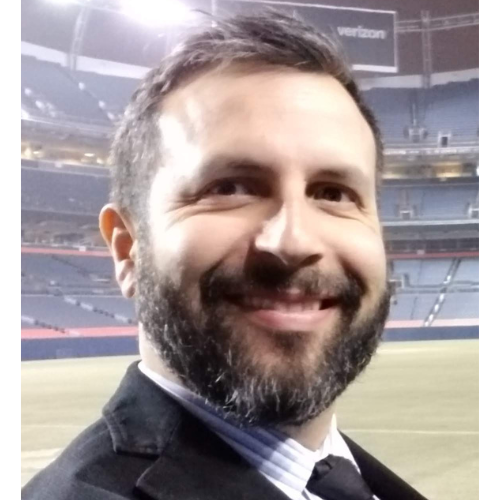 Alejandro Guzman
PPD/ThermoFisher Scientific
I've been with PPD/Thermo Fisher since January of 2019 in their Vaccine Sciences Department where we perform testing on samples from patients enrolled in clinical trials. Prior to that, I spent seven years within the Denver Health network system, having spent four of those years managing in their central core lab. I am married and father to a beautiful daughter. I'm currently training for the Richmond marathon in November but in my other "free" time I like to play disc golf, build things, work on restoring my classic car, and whatever else piques my interest.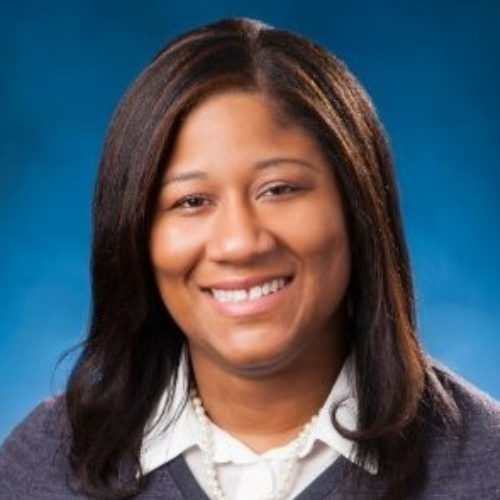 Brittany Jackson
Allianz Partners
Brittany currently works for Allianz Partners, offering a steadfast commitment to cultivating exceptional teams and a wealth of experience in talent acquisition. For over a decade, Brittany has been at the forefront of transforming the way employers attract, upskill and invest in their most valuable asset: their people. As a visionary leader, Brittany has successfully spearheaded global teams while consistently driving growth, managing change and propelling organizations to new heights. What truly sets Brittany apart is her unwavering dedication to making a meaningful impact within her community. Brittany understands that true success lies in the intersection of business goals and individual aspirations, she has been a driving force behind numerous successful partnerships, forging lasting connections between organizations and talented professionals who share the same values and ambitions. With her unparalleled expertise, innovative thinking, and unwavering dedication, Brittany is poised to make an indelible mark on your organization's journey to greatness.
Nikki Kettenacker
FORVIS
Nikki Kettenacker is a graduate of Virginia Commonwealth University with an undergraduate degree in Mass Communications, Public Relations. Nikki is a Campus Recruiting Manager at FORVIS, a top ten public accounting firm that specializes in assurance, tax and advisory services. She leads the campus recruiting efforts for the Richmond and Norfolk offices and recruits from schools throughout Virginia. She has been with the firm 11 years and loves to help students find their first job after graduation. When not recruiting, Nikki loves to spend time with family and friends.
Rachel Rodney Peterson
HCA Healthcare
Rachel Rodney Peterson (B.S. '11) is currently serving as a Leadership Training Specialist with HCA Healthcare. She previously served as the Program Manager for Leadership and Engagement with ChamberRVA. Prior to her role at ChamberRVA, Rachel served in various capacities in college student affairs across the country. Rachel received her Bachelor of Science in Business Administration from Virginia Commonwealth University and her Master of Education in Student Affairs Administration in Higher Education from the University of North Carolina at Greensboro.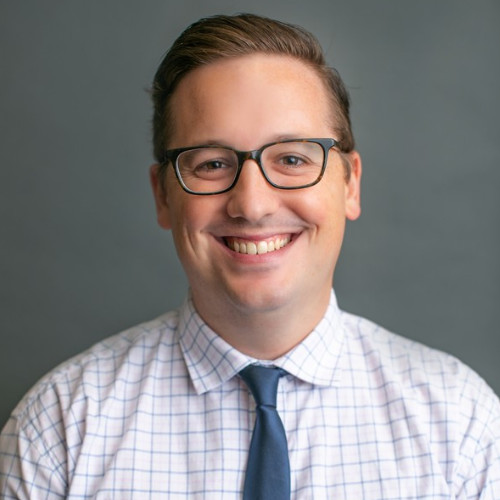 Bryan Rose
Capital One
Bryan is currently a Recruiting Manager at Capital One where he leads the recruiting for multiple tech programs focussed on hiring current college/university students and recent grads. Prior to Capital One, Bryan worked for about 10 years in higher education and approximately three of those years were spent working in VCU's Business Career Services Office.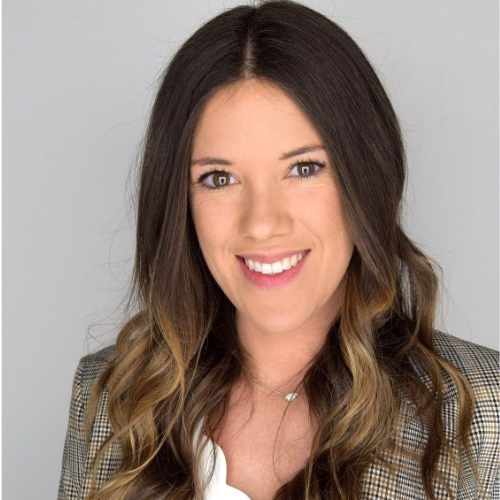 Erin Savarie
All Points Broadband
Erin Savarie is a VCU alumni and holds her Bachelors in Marketing with a concentration on Product and Brand Management. She recently obtained her SHRM certification and is eager to continue to progress her career further in Human Resources. She currently works at All Points Broadband as the Corporate Recruiter and her focus is on field operations and corporate recruiting with a desire to provide an exceptional candidate experience. She has been in Talent Acquisition for over three years and thrives in an environment where she can help create efficiency and provide an equitable recruiting process. Her passion for Talent Acquisition comes from being able to learn every aspect of the business and having the ability to impact the company by understanding the business needs and filling those needs with high-quality talent. Outside of work, she enjoys spending time exploring the outdoors with her husband and dog, visiting wineries and volunteering at the RACC.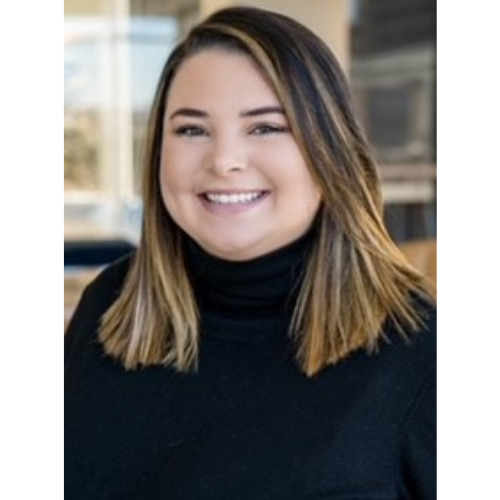 Taylor Stanley
Dominion Energy
I have been in the Talent Acquisition space for 5 years now, I currently work at Dominion Energy and love connecting people with great opportunities! I graduated from VCU in 2018 with my Bachelor's in Business Entrepreneurship, and I am currently back at VCU pursuing my MBA. In my free time I enjoy gardening, going for walks, and spending time with my husband watching our chickens.
Juliann Tripp
Virginia Department of Behavioral Health and Developmental Services
Juliann holds a Master of Social Worker degree from Virginia Commonwealth University and post-graduate study certificates in both gerontology (VCU School of Medicine) and Trauma-Informed Clinical Social Work (SUNY Buffalo). As an avid learner, she is currently working toward her post-graduate Appreciative Inquiry Certification in Positive Business and Society Change with Case Western Reserve Weatherhead School of Management. Juliann's career has afforded her a number of rewarding clinical, training and staff development, and public relations opportunities in behavioral health. She is the Director of Workforce Initiatives for the Department of Behavioral Health and Developmental Services and served as the Director of Staff Development and Training for Central State Hospital. Juliann's clinical experience largely centers around her time living in New South Wales, Australia, where she worked with a diverse caseload of individuals working toward community reintegration. Juliann holds special interests in leading organizations and teams to become engaged, trauma-informed, and purpose driven. She is a champion for science-backed self care practices for behavioral health professionals and can herself be found taking a long walk, rowing, baking, or visiting her two sons. She lives with her husband, Stuart, and two dogs Mila and Georgia, in Mosely, Virginia.