Employer Advisory Board
VCU Career Services is seeking to enhance our partnerships through discussion and collaboration. Our goals are to enhance relationships among employers, Career Services and the university; to provide information to strengthen employer brand recognition efforts; and to solicit feedback for the effective delivery of career services to employers and students.
Topics may include:
Best practices regarding employer engagement and recruitment processes.
Guidance on the skill sets and employability factors students must possess to be successful in the workplace.
Current economic and business trends and how they relate to the recruitment process.
Experiential learning opportunities and programs.
Employer needs and perspectives and how a university can best meet these.
How to best prepare students to succeed during their internship and job search, plus expectations for success once they are hired.
Generating new ideas.
If you would like to learn more about the advisory board structure and benefits, please read through the Employer Advisory Board Outline. For questions about advisory board participation, please contact our employer relations and experiential development team at hirevcurams@vcu.edu.
2020-2021 board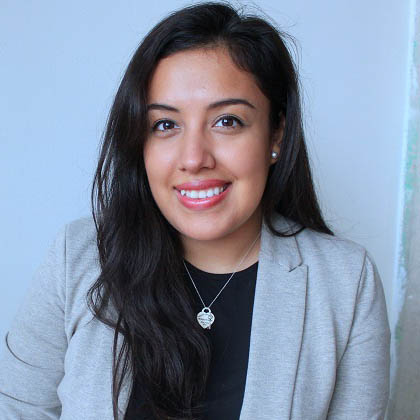 Faby Argandona
Dominion Energy
Faby Argandona works in Talent Acquisition at Dominion Energy as a Campus Recruiter. She coordinates recruitment efforts for a 250+ student summer intern program and entry level positions. She has been at the company for 3 years, previously working in IT in a Business Systems Analyst role.
Upon graduation, Faby founded the Information Systems Alumni Association (ISAA) at Virginia Commonwealth University. She is still involved with the School of Business being a mentor to several students and recent grads. She is currently on the Marketing and Membership committee for VACE (Virginia Association of College and Employers). She is on the William & Mary Employee Advisory Board. Faby is on the HOLA – Latino Employee Resource group Leadership Board at Dominion Energy as the Employee Lead. Faby is big animal lover and volunteers at the Richmond SPCA.
Jimez Ashby Jr.
DiversifyEd Consulting, LLC
Jimez Ashby Jr. is a Partner & Consultant with DiversifyEd Consulting, LLC - a consulting firm that provides Human Capital (HR), Organizational Strategy & Development, and Diversity, Equity & Inclusion consulting and training services. Although a young professional, has 6 years of highly-progressive Human Resource and Diversity experience across multiple industries, in the private and federal sector, and covering everything from Full-Cycle Recruitment to Talent Development and Workforce Strategy & Development.
In addition to his Entrepreneurial aspect of life, Jimez still works corporately, serving as the Program Advisor, Diversity & Inclusion for the US Dept. of Defense – National Guard Bureau. He completed his studies of Learning & Development at George Mason University in May 2017 and shorty after relocated to Richmond.
Sumi Lanneau
Commonwealth of Virginia
Sumi Lanneau is a graduate of Virginia Commonwealth University with an undergraduate degree in Information Systems and a Post-Baccalaureate Certificate in Human Resource Management. After several years in the professional roles she pursued her Master in Human Resource Management from the University of Richmond.
As her career moved forward, Sumi earned the Strategic Workforce Planning (SWP) designation from Human Capital Institute, Strategic HR Business Partner (sHRBP) from Human Capital Institute and the SHRM Certified Professional designation (SHRM-CP) through SHRM. She has progressed through her career in a variety of roles marrying her IT and HR knowledge together.
Sumi's current role is with the Commonwealth of Virginia as a Workforce Planning Consultant, leading the strategy statewide for workforce planning. She has worked for the Commonwealth of Virginia (VDOT, DHR, SCHEV, DEQ), Dominion, Federal Reserve Bank in a variety of roles ranging from analyst to director levels. Sumi married her college sweetheart and is the proud mother of two sons. She enjoys reading, traveling, and spending time with her family.
Kelsey Weissgold
IBM
Kelsey is currently the Process and Performance Manager for Global Early Professional Hiring at IBM, helping to bring improvements and standardization to IBM's Intern and Early Professional hiring programs and strategies worldwide. Kelsey has been at IBM for about 4 years and has worn several different "Talent Acquisition" hats, including both Operations Manager for Early Professional Hiring in North America and University Relations Program Manager responsible for identifying and recruiting College/University talent into IBM.
Prior to her start at IBM, Kelsey began her career as a Federal Strategy and Operations Consultant at Deloitte and segued into Talent Acquisition as a University Recruiter at Grant Thornton. Kelsey is an active member of the National Association of College and Employers (NACE), having served on several committees and presented at two national conferences.
Kelsey graduated from the College of William and Mary with a degree in Marketing and Art/Art History. When not at work, Kelsey enjoys relaxing with a good book or exploring the Richmond, VA food scene.

Chris Carlson
Northrop Grumman
Christopher is the Senior Manager, University Recruiting and Relations, for Northrop Grumman. Before working with Northrop Grumman, Chris worked with the Tenneessee Valley Authority since 2015. Prior to his work at TVA, he was Senior Manager of Talent Acquisition for Booz Allen Hamilton where for over ten years he oversaw a variety of talent acquisition programs including university, diversity, military, employee referral programs. He led efforts in employment marketing and social recruiting. He obtained his Change Management Advanced Practitioner Certification through Georgetown University.
He is active with the National Association of Colleges and Employers serving as the President, Vice President, Employer (2016-2018), NACE Board of Directors (2012-2014), co-chairing committees including the Career Readiness committee in 2014-2015 and has presented at a variety of conference workshops on both university and diversity topics.
Christopher has held a number of recruiting and consulting roles within the consulting, entertainment, and non-for-profit industries. He holds a bachelor's degree in psychology from VCU.
William Zak
Pharmaceutical Product Development
William Zak is an Associate Group Leader for PPD (Pharmaceutical Product Development). He thrives in an environment that is challenging and enjoys providing support to those in need. He works in the Vaccine Sciences Department where he manages project deliverables in coordination with several other groups in order to meet client deadlines. He finds the most rewarding accomplishments through being a resource to and through teaching others. In his spare time, Will likes to spend time with his two Pembroke corgis and family, and enjoys playing video games.
Sarah Tyler
Dominion Youth Services
Sarah Tyler is the Director of Talent and Employee Engagement for Dominion Youth Services which provides a variety of educational, behavioral and mental health services to communities across the commonwealth of Virginia. Sarah earned her Bachelor of Arts in History from Virginia Commonwealth University in 2010 and began her career at Dominion Youth Services in 2013 supporting students with identified disabilities in public and private schools. She is passionate about DYS' talent and recruitment strategy and philosophy and enjoys helping people find their career path and reaching their professional goals. Sarah married her college sweetheart she met while at VCU and they recently welcomed a sweet baby boy to their family. She enjoys hiking in the Blue Ridge Mountains and loves all the outdoor festivals and activities Richmond has to offer.
Liz Reilly-Brown
The Valentine
As the Director of Education and Engagement at the Valentine, Liz Reilly-Brown oversees educational programming and visitor experience for Richmond's city history museum, designing and implementing visitor experiences that engage audiences of all ages in discovering Richmond's diverse and complex history. Prior to joining Valentine, Liz was the Director of Programs and Communications at Church Street School, a non-profit community arts and music school in New York City. Liz holds a Master of Arts degree in Art History and Museum Studies from Virginia Commonwealth University and a Bachelor of Arts degree in Art History from the University of Florida.
Holly Maglin
Bon Secours
Holly Maglin is the University Relations Specialist for Bon Secours in the Richmond market. Before working for Bon Secours, Holly worked previously in a recruitment role and a Career Services Advisor position, where she was able to see the recruitment process from the client and candidate side. She obtained her Master's in Business Administration from the College of William and Mary earlier this year. She is a Girls On The Run Coach in the Glen Allen area for the past three years, supporting and empowering young girls in 3rd-5th grade to see their limitless potential (and their ability to run a 5k!).