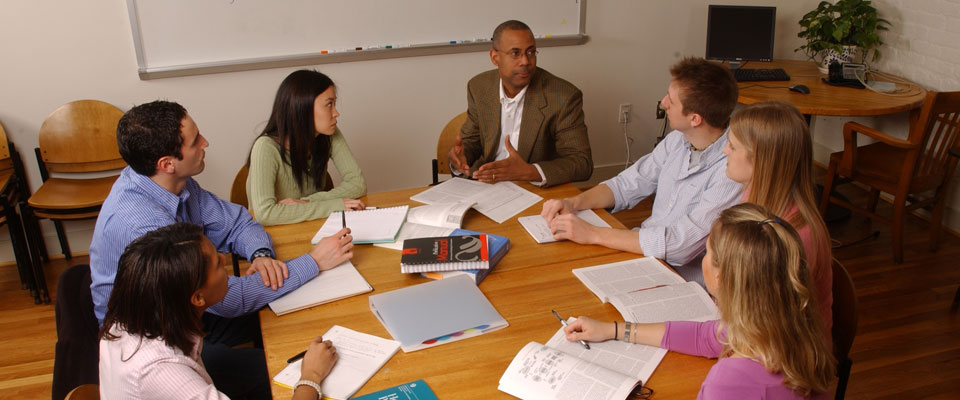 What can you do to help your students? How can students prepare for their careers?
We recognize the powerful impact VCU faculty can have and we want to be your partner in the success of VCU students. We have a shared desire to prepare VCU students to enter the world of work as highly-sought-after professionals. As career educators, we constantly explore new ways we can grow students' connections to their personal and professional growth. If you'd like to discuss an opportunity, a program, or just an observation, please contact us at 804-828-1645 or careers@vcu.edu.
We know that you've got a lot on your plate. Maybe you know how to help students, but you don't have the time to work with them one-on-one. Or maybe you have students asking questions about the job market that you're not quite sure you have the answers to.
With engaging, career-focused presentations at the ready, we can utilize your class time to educate students on the core career skills necessary for their long-term professional success. With a little notice, we can speak on a variety of career topics and can offer custom presentations with some advance planning. Request a presentation and let us know how we can help!
Sample workshops & programs
Job or internship search strategy
Writing a resume & cover letter
Interviewing
Professionalism at work & in class
Personal branding & networking
Graduate application strategy
Building an online portfolio
Overview of our resource
Teaching critical career skills
We understand that as faculty members you are interested in teaching students both in- and outside of the classroom. You recognize that the student's journey doesn't end at graduation. You also know that success in the workforce requires that your students understand more than what they learn in class.
So how can you prepare your students with the career competencies that today's employers are expecting? What are the critical career skills your students need for success? Visit our career curriculum page for information on how to integrate career development activities into your syllabus.
For additional information or consultation, please contact Haley Sims, Associate Director, Career and Industry Advising.
Scroll