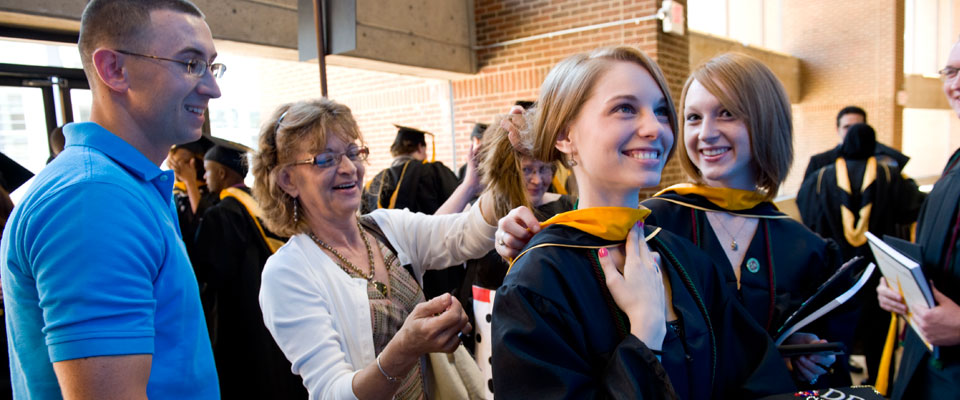 Your support matters.
We know that as a parent or family member, you often have a huge influence on your student's career choice. At the same time, we know from talking with parents that you're not always sure what advice to give or when to give it.
We're here to help. Virginia Commonwealth University Career Services offers free career planning services to every VCU student. Your student's personal career advisor can assist with:
How you can help your student
Often it's hard to find a balance between wanting to help your student consider their future and understanding the importance of letting them make their own choices. Whether your student will admit it or not, they may feel apprehensive about the future or overwhelmed with the belief that they are making "the most important decision of their lives." We encourage you to be supportive, ask questions and offer advice from your own life experience. The National Association of Colleges and Employers offers tips for parents on how to support your student during their career development journey.
Talk to your student about his or her plans for life after VCU and offer encouragement and support
Offer stories about your own career and the lessons that you learned
Encourage your student to get started on career planning by making an appointment.
Have your student explore Handshake, VCU's job, internship and career-planning event database
Scroll