VCU Outcomes Data
VCU Outcomes Data
The VCU First Destination Survey (FDS) is distributed to new and soon-to-be graduates across academic programs and degree levels each year to capture critical information regarding the post-graduate outcomes of VCU students. This data is used to enhance career and academic advising, student recruitment and institutional reporting, experiential learning opportunities, and decision-making on resource allocation and continual improvements that match the interests and needs of VCU students and graduates.
May 2019 graduates provided the highest-ever response rates to this university survey, and May 2020 data will be collected through November 2020, six months after graduation. For more information about the VCU First Destination Survey, you can connect with VCU Institutional Research & Decision Support (IRDS) or email us at careers@vcu.edu.
2019 First Destination Survey results
All students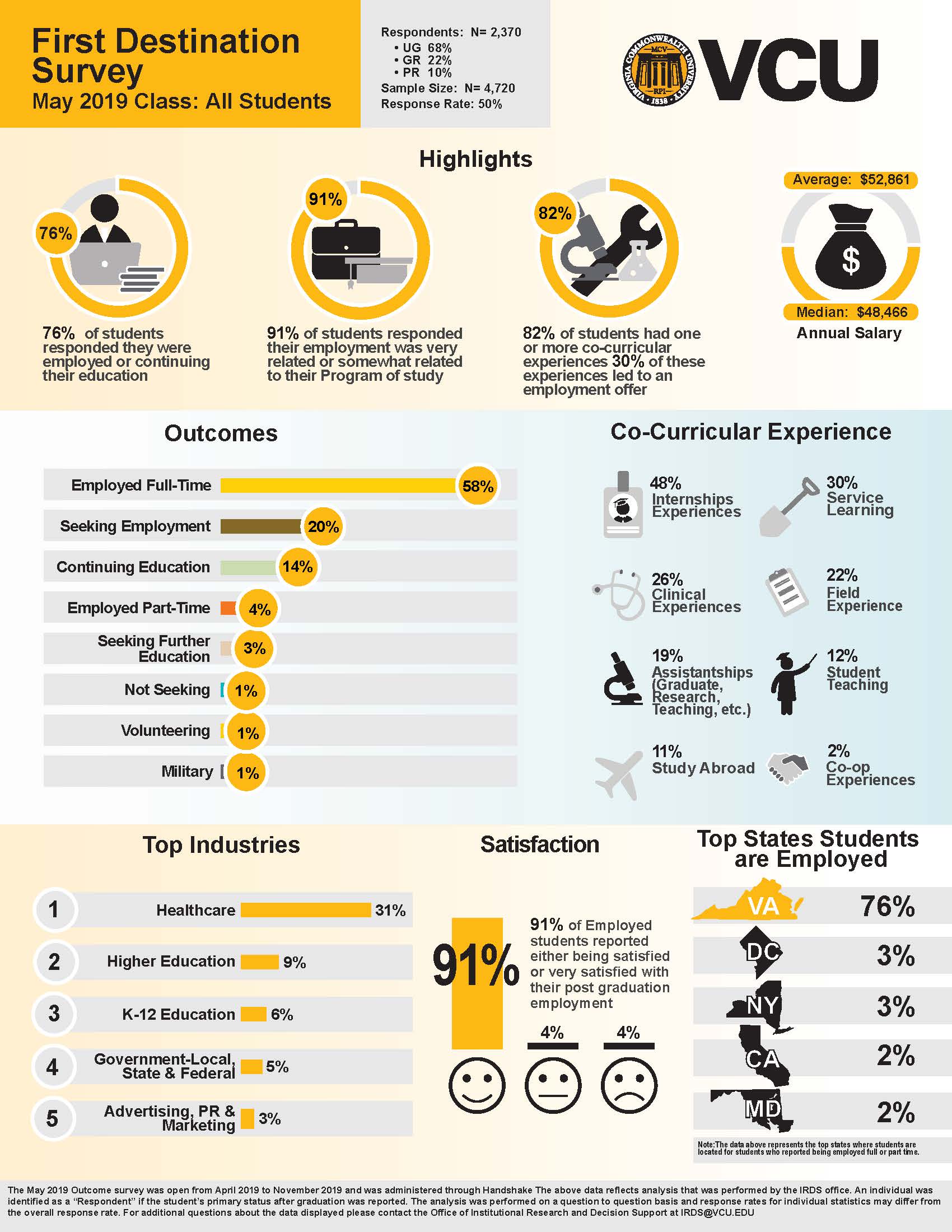 Undergraduates only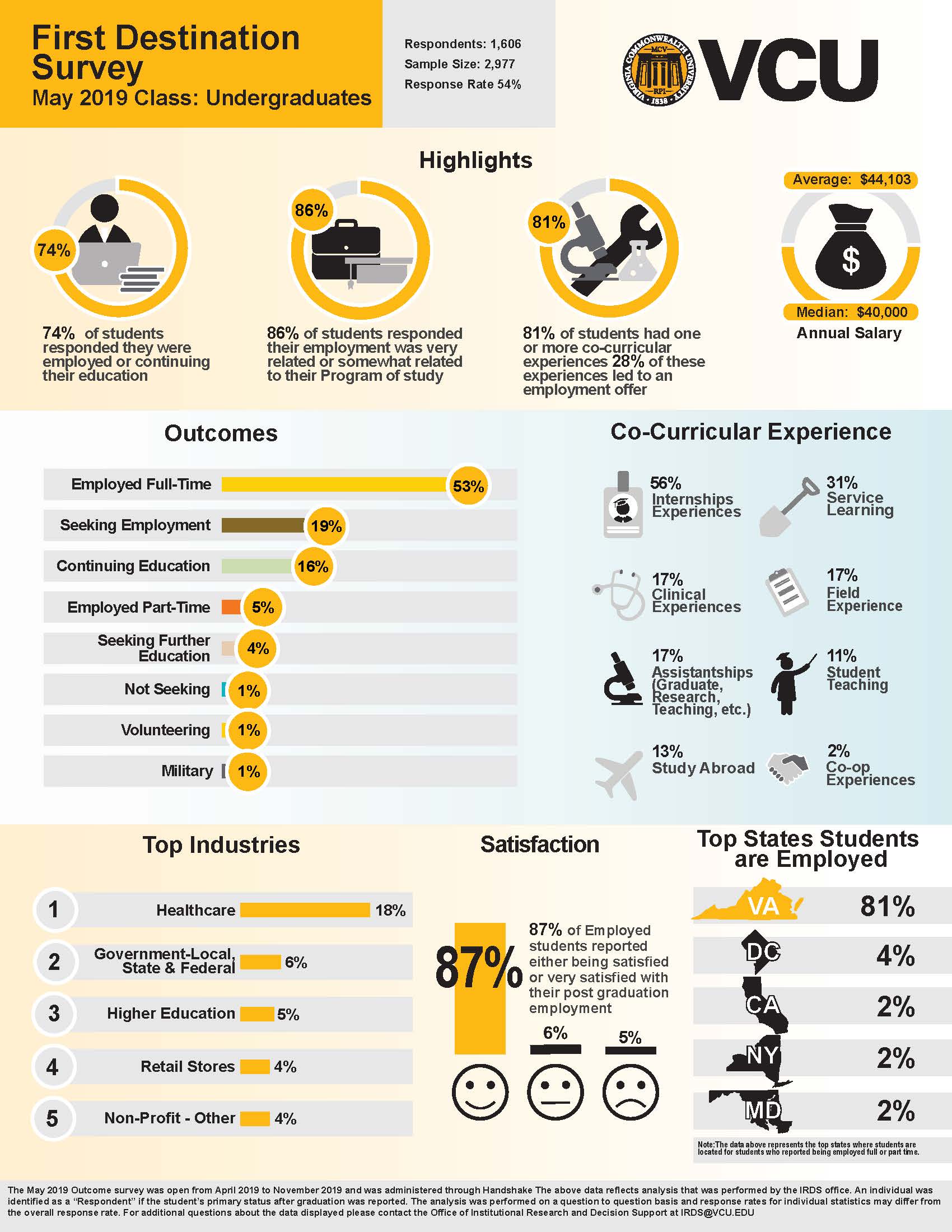 Need help?
If you need assistance accessing the above information, please contact careers@vcu.edu and we'll help you out!